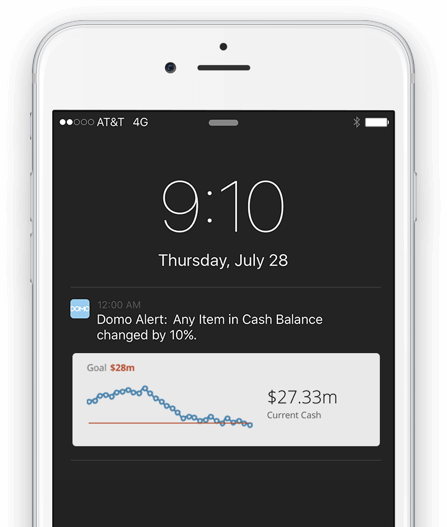 According to an official press release published on the company website (http://www.domo.com/) and an official announcement by company representative director Tomokazu Kawasaki, the computer software company Domo  has planned a strategic position for the Human Resources Department at Denso Co., Ltd. (Headquarters: Kariya City, Aichi Prefecture, President: Koji Arima).
Domo will unitarily optimize resource management of the entire organization as DENSO will connect more than 200 global group companies and over 160,000 employees.
The aim of the change is to strengthen competitiveness and productivity in the global market through resource management and optimization of the organization as a whole. It is expected that such moves should further strengthen the brand competitiveness and production in the global market.
In the automobile industry where technological innovations such as automatic operation and motorization are remarkable, new challenges that are not on the conventional extension line are needed. Under such circumstances, DENSO has survived in the global market and has reformed "Resource Management" to realize further growth of business.
The company's Human Resources department is expected to become a department that will further contribute to business, and in order to promptly, effectively and efficiently promote acquisition, arrangement and training of talented personnel, it is based on various unified employee information We were seeking to realize the work done and build a platform to support it. In order to solve these problems, Domo, which allows personnel departments to quickly operate information on employees, was adopted.
Supporting management and optimization of human resources based on information gathered by DENSO's group companies while drawing a talent strategy map by utilizing Domo to visualize human resource information such as each field of specialization and career of each employee To do. DENSO will work on acquisition, arrangement and training of human resources for information on about 60,000 employees in Japan. In the future, the company will be looking for effective and efficient execution of personnel affairs including overseas, and construction of a digital management dashboard.
Mr. Yuichiro Matsumoto, DENSO's head of the Human Resources Department, says, "In order to win in the globalization of the automobile industry, it was necessary that the personnel affairs should become a more strategic department. It can use DOMO for qualitative information of active employees in each department and to make estimates about the expertise of the personnel needed in the future. In this way, we will further strengthen the linkage between personnel affairs and management strategy related to acquisition, arrangement and training of human resources. We look forward to working with innovative platforms like Domo and that we will be opening new doors for growth and contributing to future business acceleration and expansion. "
Domo's mission is to become an effective and preferred operating system (OS) for businesses by connecting people, data, and systems digitally, allowing for smooth collaboration and decision making from mobile devices, promoting businesses more efficiently. Domo has helped companies all over the world to scale and grow their operations and business. For more information about the company, please visit http://www.domo.com/.