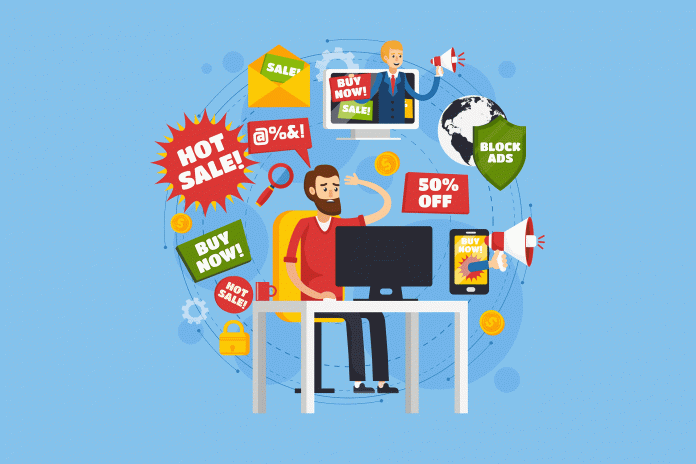 A global survey of more than 287,000 mobile users has found that almost 80 percent find targeted messages to be useless, while more than half agree that intrusive messages give them a poor opinion of the website or app that hosts such messages.
Named "The Reality Report", the mega survey was conducted by Ogury, a tech company specializing in Mobile Journey Marketing, and aimed to assess the attitudes of mobile users towards marketing and data use.
Hypertargeted Marketing Messages Are Annoying
One of the highlights of the study is that the push for more and more data-based marketing – a nearly universal industry goal – does not necessarily equate to higher user value or a positive marketing outcome.
Today's marketing campaigns are practically governed by user data, with companies investing in increasingly more precise user targeting. The perceived user value – and ultimate outcome of – such tactics may be less than optimal.
According to the survey, 9 out of 10 users find targeted messages annoying, though a small proportion of that 90% also find them useful.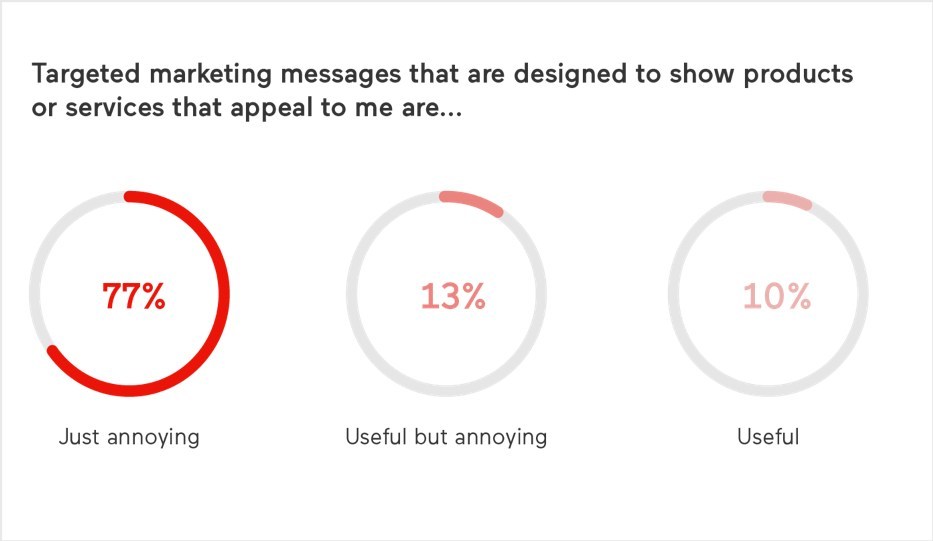 Solution: Higher User Choice
A more effective strategy could be to emphasize user choice – perhaps the only effective way to eliminate the resentment associated with intrusive messages.
Thomas Pasquet, co-founder and co-CEO, Ogury, says: "If users feel any form of intrusion, they will be annoyed regardless of the relevancy of the message they receive. Therefore, brands and publishers should always offer consumers clear and fair choices: accept anonymous data to be collected to receive customized marketing; opt-out from sharing data and therefore receive irrelevant ads; or pay a fair price in exchange for a marketing free and data collection free environment."
Blaming The Message & The Messenger
Users are not only annoyed with targeted messages – this type of marketing content also erodes their trust in the platform through which they're displayed. 52% of users said that seeing intrusive messages on an app or website gives them a poor opinion of those platforms, a figure which is concerning for both brands and publishers.
Elie Kanaan, CMO, Ogury, says: "This survey shows that brands and publishers should keep the long-term business outcomes in sight. They should not be lured by short term gains from serving intrusive or irrelevant ads. It is simply a business model that will scare away half of their customers."
"At least two things need to happen to change users' perception of digital marketing: give users clear choices and respect these choices when they are made" Kanaan continued. "Ogury is inviting the digital ecosystem to embrace this new marketing model driven by choice and providing a fair value exchange among consumers, publishers and brands."