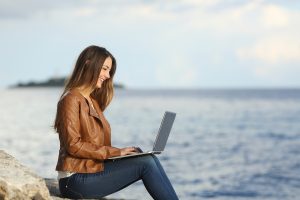 Interested in learning more about our staff or getting in touch with them?
Jacob Maslow, Editor and Publisher, 2011 – Present – View Stories by Jacob Maslow
The Editor of High Tech Deck is Mr. Jacob Maslow. A native New Yorker, he spent the first part of his career as a Payroll Manager but  later turned his attention to his true passion, internet marketing and writing. Now married with five children, Jacob works from his home in Beit Shemesh, Israel. Jacob is married with five children
You can follow the antics of Jacob's five children on Facebook. He is also active on Twitter and LinkedIn as well as an occasional appearance on Google Plus
Andrew Scott, Humor Writer, 2014 to Present–  – View Stories by Andrew
Andrew Scott is the Editor and Publisher of Embellished 1 News.
Embellished-1 News
was started in the Spring of 1996. Its mission is to capture the essence of a news periodical and transform that concept into an all out hilarious experience. It has maintained that stance over the years and in its effort to become a regularly incremented piece of work will continue and build on both its originally intended concept and evolving standards as they arise. Mr Scott contributes regularly to numerous web sites.
Rene Emery, Staff Writer – View Stories by Rene Emery
Rene has more than 6 years of experience with SEO, writing content and content management. When Rene is not writing, she can be found painting, reading or doing yoga.