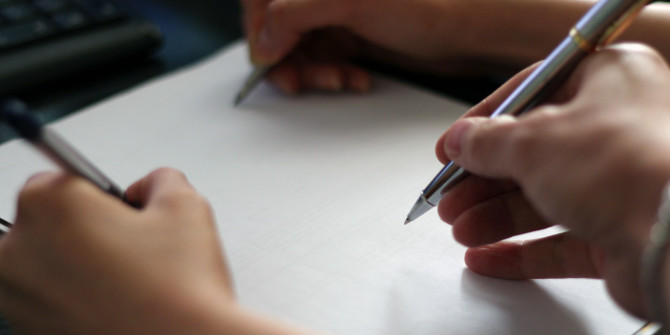 Overleaf and ShareLaTex joined forces in July 2017 to create a feature-rich platform and build the best tools for collaborative writing. As a result of this collaboration on August 30, Overleaf announced in an official press release that the companies plan to release version 2 of their editor and dashboard for the Overleaf platform.
More information about the new release and the FAQs can be found at: https://www.overleaf.com/help/342-overleaf-v2-faq
Overleaf v2 has been in beta since April 2018, and many users have had the chance to test its features and have truly enjoyed it. For ShareLaTex users, Overleaf v2 seems familiar as it is based on the same underlying ShareLaTex technology.
Nevertheless, Overleaf v2 also has its own outstanding features and characteristics: it is referred to by its creators as a bolder change that makes working with collaborators smoother and easier. It offers many and better editing tools, more ways to communicate with collaborators and it also allows users to use many offline-working options.
According to the announcement, the new Overleaf V2 platform will make Overleaf v2 the default project dashboard and editor for all current users. The company will offer new paid plans, including larger group accounts or site licenses. The Git-bridge users will have to continue using the Overleaf v1 until the end of 2018 when the company will bring the Git-bridge into Overleaf 2 platform.
Moreover, Overleaf commits to continuing to migrate the content pages that will mean that during September some of the content on Overleaf v1 and ShareLaTex will still refer to those services for the time being.
The reactions to the Overleaf V2 platform have been very positive by beta users and testers.
For instance, Michell Johnson shared on Twitter, "Trying out Overleaf V2 for a linear algebra assignment, really liking the experience so far."
Bogdan Duric also shared in a tweet "The combination of @overleaf and @sharelatex = win! So easy to use! And so many hidden shortcuts! It's hard to work without them once you find them 😀 #phdlife.
Overleaf thanked its beta users for the feedback and the support and assured the users that it had taken all recommendations into account.