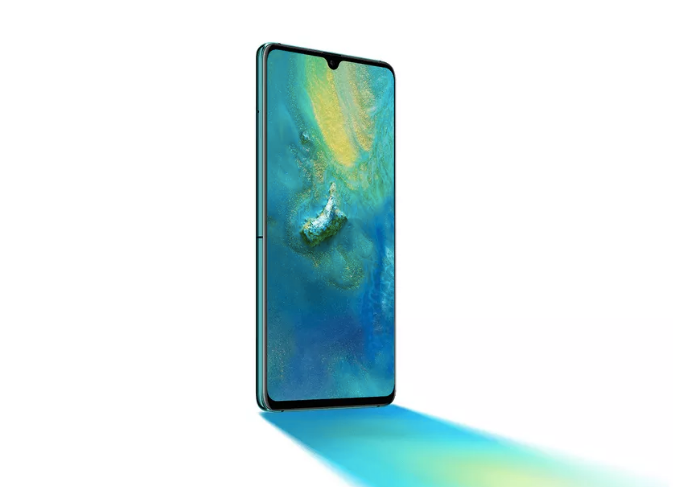 Huawei announced that its first 5G phone, the Huawei Mate 20X 5G, will be available in select markets later this month. China's Global Times reported that the model will be available on the Chinese market on July 26, and VentureBeat announced that it is currently available for preorder on Amazon's Italian website, with an expected release date of July 22. As of July 12, it is also available in the UAE.
Like Mate 20 X, But Better
The model is based on the Huawei Mate 20 X, with which it shares many features. The two models feature a 7.2-inch screen and three rear cameras. The internal features have been slightly upgraded for the 5G models, with a larger 5,000mAh battery and 8GB RAM – compared to the 20 X's 4,200mAh and 6GB RAM. Additionally, the 20 X 5 G also features a storage capacity of 256 GB, double the 4G model's 128.
The launch of the first Huawei 5G model comes amid uncertainty around the Chinese manufacturer's future manufacturing Android devices. Huawei's presence on USA's Entity List has led to Google suspending its Android license, and the model's expected release in the UK in June was dropped.
International Release Still Unclear
In this light, whether or not the model will be released on other markets is unclear at the moment. Though the Trump administration has announced that it plans to ease its trade restrictions with Huawei, the company is still on the Entity List. US companies, however, will be able to trade with the Chinese company "where there is no threat to US national security." The actual impact this policy has on Huawei's use of Android technology is still unclear.
Google's decision to suspend Huawei's Android license earlier this year continues to affect the company, which has been using Android Open Source Project (AOSP) and, as a result, has reduced the ability of its devices to provide essential Google aps and services.