KT, South Korea's largest telecommunication provider, expanded its 5G network to include Daeseong-dong, a small village located just 400 meters from the North Korean border. All the village's 46 households are now interconnected using 5G, and the village is expected to see improvements in areas such as farming and energy efficiency, air quality, and various others.
The opening ceremony was held on June 27 and was attended by KT Chariman Hwang Chang-Gyu, residents, school teachers and students, as well as Joint Security Area soldiers.
Chairman Hwang said: "We hope that KT's 5G village will greatly improve the lives and safety of residents. As our mission states, KT will continue its support and commitment for this village and its people to contribute to peace on the Korean peninsula as well as South Korea's global 5G leadership."
South Korea is a pioneer in 5G technology, offering 5G services since April 3. The announcement is thus a continuation of KT's expansion of its cutting-edge 5G network.
Smart Farming, Energy Efficiency & Air Quality Control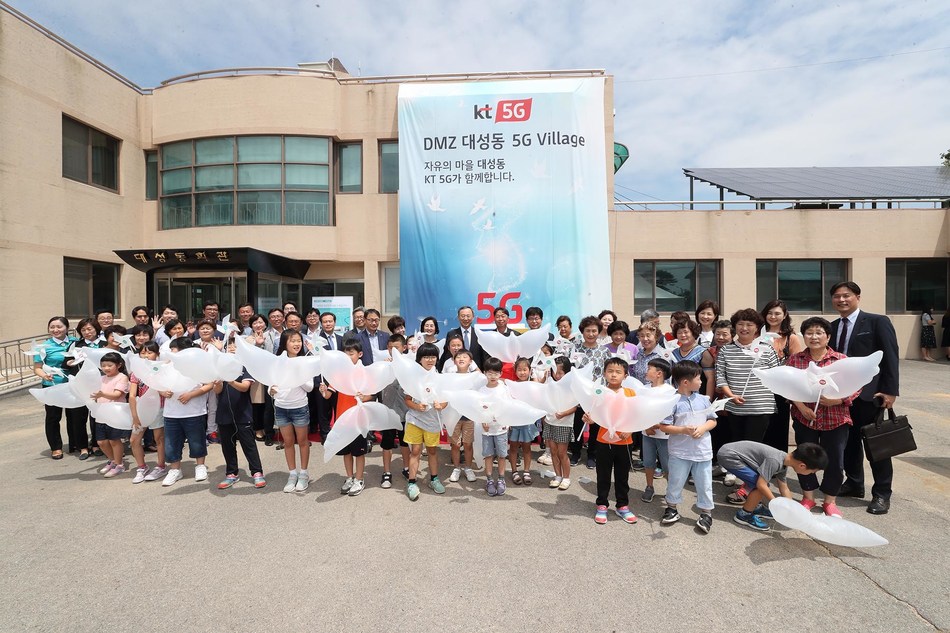 The residents of the small village will see tangible improvements in areas such as welfare, education, and tourism, with the main control center located in the townhall overseeing energy efficiency, air quality and smart farming, among others.
5G technology is up to 20 times faster than current 4G networks and allows for a variety of advanced applications, including ultra-low latency could-based streaming games, autonomous driving, Augmented and Virtual Reality (AR/VR), and many others.
KT has established itself as a leader in the 5G industry, being the first provider in the world to offer unlimited data plans for its 5G services.
The company has announced that it plans to expand its 5G coverage across South Korea, including its capital, Seoul, the surrounding metropolitan area, six other metro areas, and most of the country's 85 major cities.
A live map of 5G coverage in South Korea can be accessed at https://coverage.kt.com.