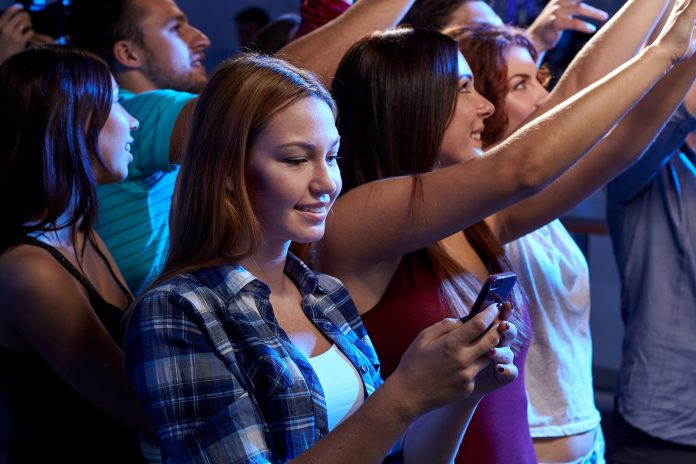 Ticketmaster announced a new ticketing system that aims to reduce entry times into venues. The ticketing system will use audio data and a "smart tone" technology to receive the attendants' data via sound transmissions from the attendee's smartphone.
Ticketmaster will offer an app that displays a green "approved screen" if the user's ticket and identification is successfully transmitted.
The new system will be called "Presence" and is powered by Lisnr. The company, located in Cincinnati, has partnered with Jaguar and Splash, a startup, to offer smart tone technology. The company's technology is going to be implemented into Jaguar automobiles to remember the driver's settings and adjust the vehicle based on the user's unique smartphone.
Lisnr's system will allow Ticketmaster to reduce the amount of ticket fraud. The technology will tie ticket's to a person's account as well as their smartphone. Users will have their location tracked, also receiving offers based on geo-locations before they arrive to the venue.
The partnership between Lisnr and Ticketmaster is expected to add new features in the future. The companies plan to also add the ability to buy foods and drinks at a venue without needing to wait in long lines. Lisnr's technology is expected to go global by 2020, with the company's technology already installed in hundreds of venues across the United States.
Lisnr, started in 2012, has raised over $14 million to help expand their technology and also received funding from Intel in a $10 million series B round of funding. The company plans to expand their technology's reach. The Ticketmaster partnership is Lisnr's largest agreement to date.
The technology will be used to help verify hundreds of millions of tickets when it is fully rolled out. Users will simply take their phone out when they approach the venue and the phone will send a mostly inaudible signal to verify the ticketholder's data.