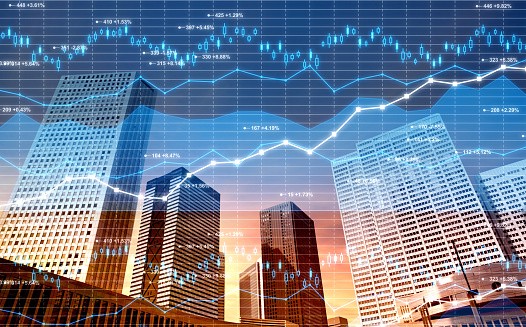 A new blockchain-based waste management platform will be launched in the United Arab Emirates. The result of a partnership between Bee'ah, the Middle East's sustainability pioneer, and the Hamriyah Free Zone Authority (HFZA), the platform will be the first in a series of 15 services that Bee'ah will develop for the HFZA, the city of Sharjah's free trade zone.
The HFZA Waste Permit Portal will allow seamless processing by using blockchain technology to validate, process and store permit applications and other transactions. Its reliance on blockchain also means that all transactions are completely secured and the risk of fraud or human error is eliminated.
Sharjah's First Blockchain Platform
Khaled Al Huraimel, Group CEO of Bee'ah, said, "In support of the digital revolution in the UAE, we are proud to launch Sharjah's first blockchain platform. Bee'ah's journey in engineering these powerful tools for our customers and collaborators, like the HFZA, is paving the way for better solutions, whose rewards are even more pronounced in serving businesses and society. Using proven state-of-the-art technology will not only facilitate seamless operations, but also increase trust between customers and operators, and reduce valuable time and resources."
With the new platform, customers operating within the free zone will be able to obtain permits much faster – within a few hours, compared to the current waiting time of several days – and will also save time and money when applying for permits.
This is in line with the efforts of Hamriyah Free Zone to improve business accuracy and transaction processing speed by implementing the latest digital technology innovations.
Saud Salim Al Mazrouei, Director of Hamriyah Free Zone Authority and Sharjah Airport International Free Zone, says: "In our line of business, accuracy and quick turnaround are instrumental factors that underline our success. However, delays in processing applications, testing and issuing permits can be some of the major factors jeopardising our credentials."
"At Hamriyah Free Zone, we have always been committed to ensuring that our business policies are well-aligned and offer quick set-up models to ensure customer satisfaction. Digitising processes like permit applications is a new step toward innovation, and with the use of blockchain technology, we are confident that the processes will witness enhanced security, efficiency and productivity", he continues.
More information can be found at http://wam.ae/en/details/1395302740141.