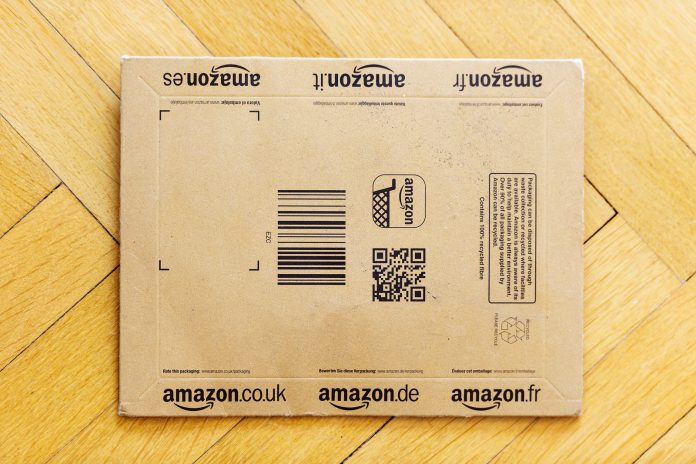 Amazon's private label business is booming, according to a report from 1010data. From AmazonBasics to Scout + Ro, Amazon devices and Amazon Elements, the company's brands are gaining steam.
In the first six months of the year, Amazon's private label businesses accounted for just two percent of all units sold. But the company was able to boost that figure to 12% on Prime Day.
The top performer thus far this year is AmazonBasics, which includes batteries, electronic accessories, Bluetooth speakers, office supplies, pet supplies, bed sheets, kitchen utensils and more.
AmazonBasics, the company's largest private label, has more than 2,000 products. In the first half of the year, the brand brought in more than $200 million in sales.
Amazon's electronics line wasn't too far behind. Echo generated $120 million, Fire TV brought in $110 million and Kindle brought in $75 million in the same period.
Sales for Echo have doubled year-over-year, but Kindle sales have nearly tripled.
Amazon's newer private labels, Pinzon and Happy Belly, generated $6.6 million and $2 million respectively.
After finding success with its private label business, Amazon is now moving forward into the fashion business and has launched its own clothing lines. Buttoned Down, a men's dress shirt line, and Lark + Ro, a women's clothing brand, have both seen traction. But Scout + Ro, a kid's clothing line, has seen the most aggressive growth. Year-over-year, Scout + Ro has grown by 542%.
The company also has plans to launch Prime Wardrobe, which allows you to try on clothing before you buy. Prime Wardrobe is rumored to be integrated with Echo Look. Amazon may use this new service to push its fashion labels to consumers.
Amazon has no intention of slowing its private label business. Quartz recently reported that the company has applied for a few new trademarks for private labels that have yet to launch.