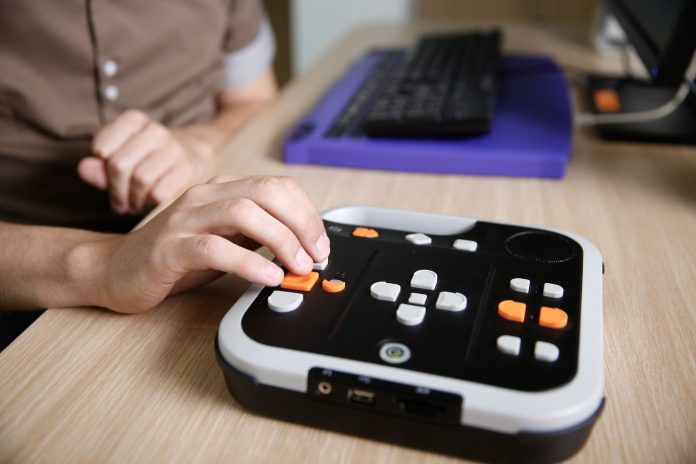 OrCam Technologies offers the visually impaired a chance to see again thanks to the company's MyEye product. Users wear a small device that clips directly onto their glasses. The device brings advanced technology to the user, with a camera, speaker and cable that connects to a smartphone-sized device.
MyEye allows the user to move their finger over text or items they're trying to see and wait a few seconds. The device can read the text for the user on anything from as small as a business card to newspapers and more.
The device even tells the user if they're holding the newspaper or book upside down.
MyEye can translate foreign languages and also has facial recognition technology to help identify a person talking to you. The user simply turns to the person that's speaking and if the person is unknown, the device will alert the wearer.
The company is working on the next generation of their product already, with even more advanced vision algorithms. The company doesn't plan to release their MyEye product to the public for a few months, but reports show that the MyEye is already impacting people's lives.
The next iteration of MyEye will be smaller and won't rely on the companion device to run.
Sun Focus reports about Earl Harrison from Columbia Heights who has a congenital eye disease that causes severe vision impairment. Harrison, always visually blind, has changed his life with the help of OrCam's MyEye technology.
Harrison is now able to read text, identify people and even identify products with the point of a finger.
Hands-free and easy to use, all of the processing occurs within the MyEye device and is said to have the fastest processing of any competing device. Harrison is now able to read sandwich boards and can even "see" what's in display windows at malls.
The device is currently available in English, French, Spanish, Italian, German and Hebrew.